Linda Goodman
Linda Goodman teaches at Mission College in Santa Clara, California and has taught extensively in the U.S. and abroad including the University of Oregon, Eugene; Whitman College, Walla Walla, WA; Santa Reparata, Florence, Italy; School of the Art Institute of Chicago; the San Francisco Art Institute; UC Berkeley; University of Minnesota, Split Rock; San Francisco State University,and Mills College among others. For a complete resume, click here. Her workis in the Brooklyn Museum, the Oakland Museum and the Library of Congress, and other public and private collections. She holds an MFA from Mills College and a BA (Fine Art) from Stanford UniversityG
All artworks here copyright©2008 by Linda Goodman. All rights reserved. Reproduction without permisson is prohibited.
Etching w/ Chine Colle "Fantasia Fiorentina" 15" x 12"...............Color Monotype "Segesta" 30" x 22"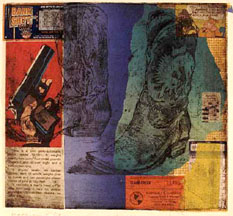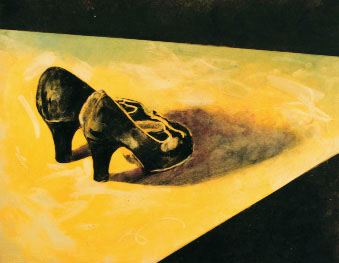 ....Etching w. Chine Colle "Made In USA"..................... ............Color Monotype 22" x 30"Untitled (Shoes)
Etching with wax "All I Wanted Was To Visit"
Click here for Bay Area Workshops and Classes
Or e-mail

or phone 510.653.0300 California U.S.A. 10:00am to 19:00 (7:00 pm) Pacific Standard Time